Smartphones have made cameras for everybody but there are places a smartphone should not be. Locations filled with rain, mud, water or speed.
GoPro accessories from Aliexpress
This is where the action cams come in play. Small, rugged and waterproof and very useful when no smart phone or regular camera dare to tread. At Aliexpress you can buy genuine GoPro cameras or you can buy an almost similar action cam for far less.
Whether it's for mountain-bike, on diving holidays or put on the side of the sports car for trackday.
This is where Gopro camera accessories from Aliexpress.com are very useful. There simply is an accessory for every occasion
Sony, Garmin and other established brands tried in action cameras, but it's GoPro cameras which has rapidly become the standard in the lightweight rugged cameras.
The GoPros success is, besides the fact that the cameras are good, along with the many many different kinds of accessories for GoPro or other supplies to the camera. Should the camera sit on your bike? On the side of your sports car? On your surfboard? Or maybe your dog? GoPro manufacture accessories that makes it possible. On Aliexpress you can find all the Gopro equipment you will ever need!
Aliexpress GoPro cameras
The far most popular accessories for the GoPro cameras are telescope-selfiesticks, bike carrier seat post and handlebar, straps for helmet mounting, a harness so that the camera can sit on the chest and a suction cup so you can mount it on a car window or elsewhere on your car. As far as the quality of Aliexpress GoPro equipment goes, I think it is as good as the genuine accessories. When it comes to the Aliexpress replica GoPro cameras, I would not buy them myself. I have tried one and it simply lacked in everything important for a GoPro camera. I have heard about some people who are happy with them but I would really stick to the original GoPro cameras. I have put a link a little further down in the text to an Aliexpress action GoPro cam, so you can check the specs yourself!
Aliexpress action cam
Only your creativity – or lack thereof – apparently limits where and how you can film. And with multiple cameras you can get more camera angles, so you can make recording a bit more exciting when it should be clipped together.
With version 4 from GoPro your options are now GoPro Hero, Hero 4 Silver and Black Hero 4, where the price goes from 150 for the smallest Hero camera to about 500 dollars for the biggest Black version.
Large differences in Silver and Black
From the front Silver and Black work quite similar: On this side you find a door to the HDMI out, USB into (charging) and the space for microSD memory card.
The camera body – or the protection – Is in clear plastic and is to make GoPro water and impact-proof. The house also means that the sound is not the camera's strong point – but the same applies to most DLSR cameras.
The suction cup under the camera is one of the many kinds of accessories you can get for the GoPro series. It is guaranteed to more than 200 km / h on the side of a car – and I have managed to lift a large coffee table with a suction cup sucked to the surface:-) I use mine for my VW Scirocco 2.0 supercharged and it works very fine.
Tripod for GoPro Aliexpress.com
Along with the GoPro camera also follows a water and impact-proof camera housing part in clear plastic, at the bottom, the two plastic rings which are part of GoPros universal coupling system.
Plastic housing for GoPros is not only for protection, but is an integral part of GoPro package if you want to mount the camera. It is quite smart and easy to get to, but the downside is that the sound is as you would expect from a small camera packed into a plastic housing – not useless, but no more than usable.
GoPro 4 Black with 4K video
The special feature of the top model GoPro 4 Black is that it can incorporate so-called 4K video at 30 frames per second. It's an impressive quality of the sharpness in the film, under the right lighting conditions, it does not look like something from a camera weighing a few hundred grams.
You can also, with the GoPros ProTune settings, set limits on the ISO values ​​and a few other options that can help to increase the quality of the movie you are recording.
The high resolutions, however, cost in the storage space.
With 23 frames per second, each image is with a resolution of 3,840 x 2,160 pixels and the video files quickly fill a lot. I filmed a film of 50 seconds with just that resolution  and it took 353 megabytes – a little quick mental arithmetic shows that you should expect to spend approximately 423 megabytes of storage space per minute filming.
With GoPros app that lets you control your camera via wifi. You can also see what the camera can see right now, and transfer the movie (low quality) to your phone or tablet. The app makes use of the camera much easier than the three buttons and a small LCD screen on the front of the camera.
You can also choose the number of frames per second you want to record with – if you later want to create slow-motion videos of your experiences.
Can you live with the so-called 2.5K resolution (2,704 x 1,520 pixels), the requirement for storage space is a little less – about 324 megabytes per minute movie. It is also the solution that makes the most sense in the slightly cheaper Silver model.
Fortunately, the price of microSD cards are reasonable, so it is just to buy a pair of 64 gigabyte cards and get them out on tour. At home, it can quickly run up in storage if you insist to store all of your video files. Expect to pay around 13-15$ on Aliexpress for a 64GB MicroSD card including shipping.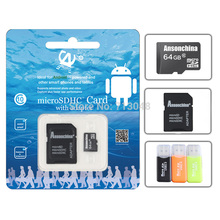 But even 4K video seems specious and storage space is cheap, so you should still just consider whether it is the right format. First, because the high-resolution can really only be seen when lighting conditions are optimal. That is, on a day with a certain amount of sunshine, because the photographs will be just as gritty as or – just with more pixels.
At the same time 4K video requires, even if you scale it down in the editing, something more computing power than a normal movie – I have tried to edit a clip from GoPro 4 Black on an Intel 4960X processor with 6 cores and 16 gigabytes of memory and SSD disk and even with that, Adobe Premiere Pro CC 2014 can be a little heavy to dance with once 4K video clips starts flying around.
On the other hand, you can with 4K video, which contains 4 times as many pixels as a standard FullHD image, zoom in on specific areas of the video – and then 4K video with the right lighting is very impressive to look at.
GoPro 4 Blacks stronger hardware also states that through the more common 1080p resolution, the camera can film at 120 frames per second. It allows to make beautiful slow-motion footage, which the video clip can be lowered to 30 frames per second without it seems choppy.
The silver model in comparison clear 60 frames per second in the solution and will be down at 720p to film with the same 120 frames per second.
GoPro Hero 4 Silver has a touch screen on the back. This makes it easier to operate the menus and navigate the many options. I am, however, more to the app, which makes operation even easier.
With the touch screen, you can push you through the menus. At the same time you can immediately see if your latest video has been good enough or if the camera is positioned well enough.
Meanwhile, Silver typically is 800 dollars cheaper than Black, which is also a pretty good argument when choosing between the models.
Full HD Action Cam
A side-by-side test of the two cameras through a few days of winter in Copenhagen shows no significant difference between the two models – Albeit Black edition seemed to have slightly warmer colors, but the difference is not great enough to the should determine your purchase.
Both cameras are struggling to turn when it comes to filming in not so optimal light conditions – eg in the dark, inside and backlit. It is not surprising and the quality is still on top of the action cameras, but worth remembering when you live in Denmark and not in tropical climes where advertising and demo videos are usually busy. SEE MORE GOPRO EQUIPMENT AT ALIEXPRESS